Your life sciences cloud
GxP-Cloud is a purpose built life sciences cloud and is qualified according GAMP good practice guides and meets the requirements as set forth in US and EU regulations: 21 CFR Part 210/211, 820, PDMA, 21 CFR Part 11 / Eudralex Volume 4, chapter 11.
Creating clouds is in our DNA and we are passionate about it. Our drive is to be the most innovative cloud technology company and preferred Cloud Service Provider for life sciences SaaS vendors all over the world.
Let us know how we can help you drive your business.
Automated Real-Time Qualification
Qualification and Change Control evidence is available via our portal so yet another worry less to handle. The embedded security is to the highest standards. GxP-Cloud architecture combined with state of art technology enables effortless change control such as patch management, recovery migration including security verification and a lot more.
Examples of automatically generated reports:
IVE Installation and Qualification

IVE Requirements Specification

IVE Technical Specification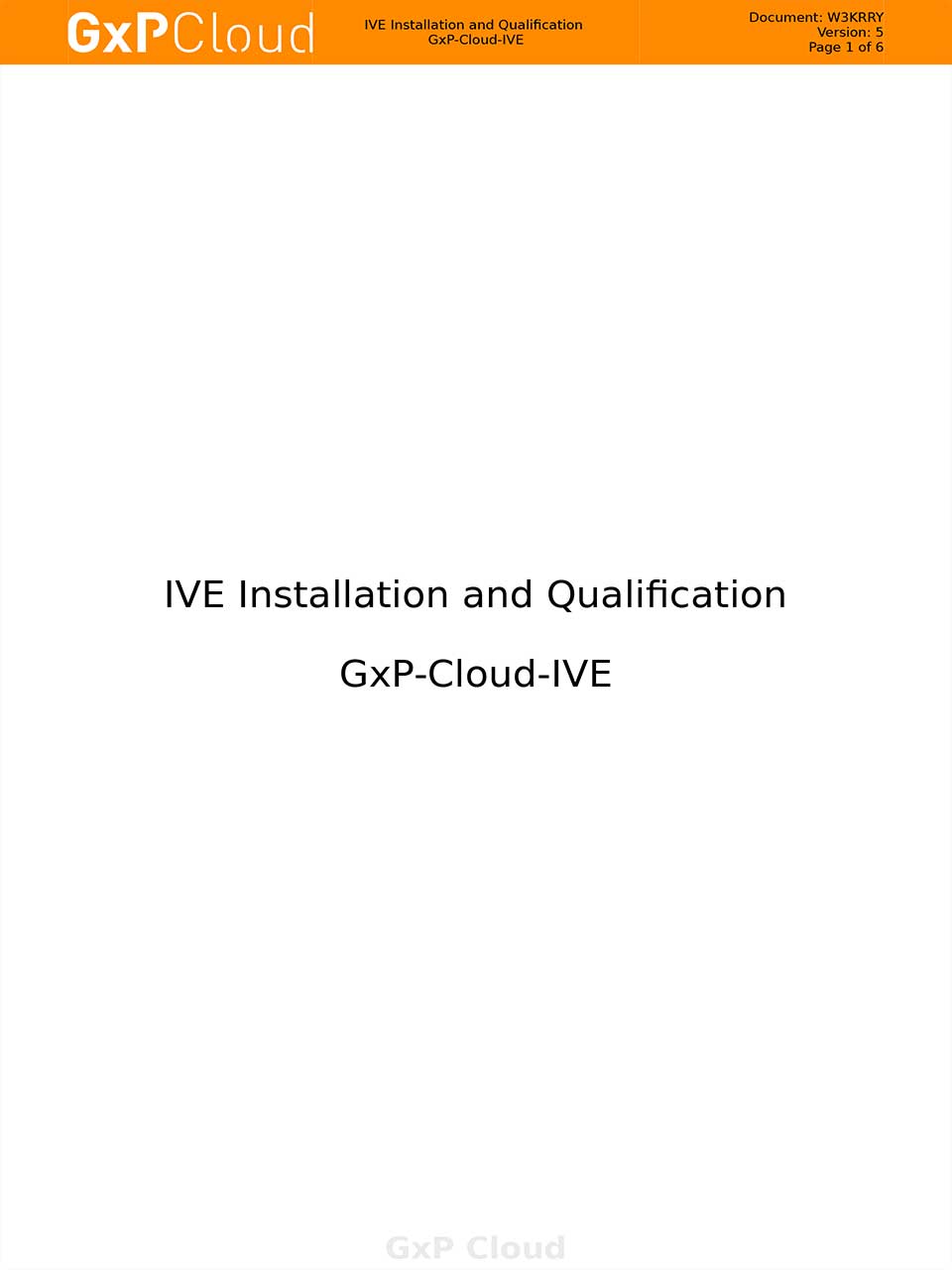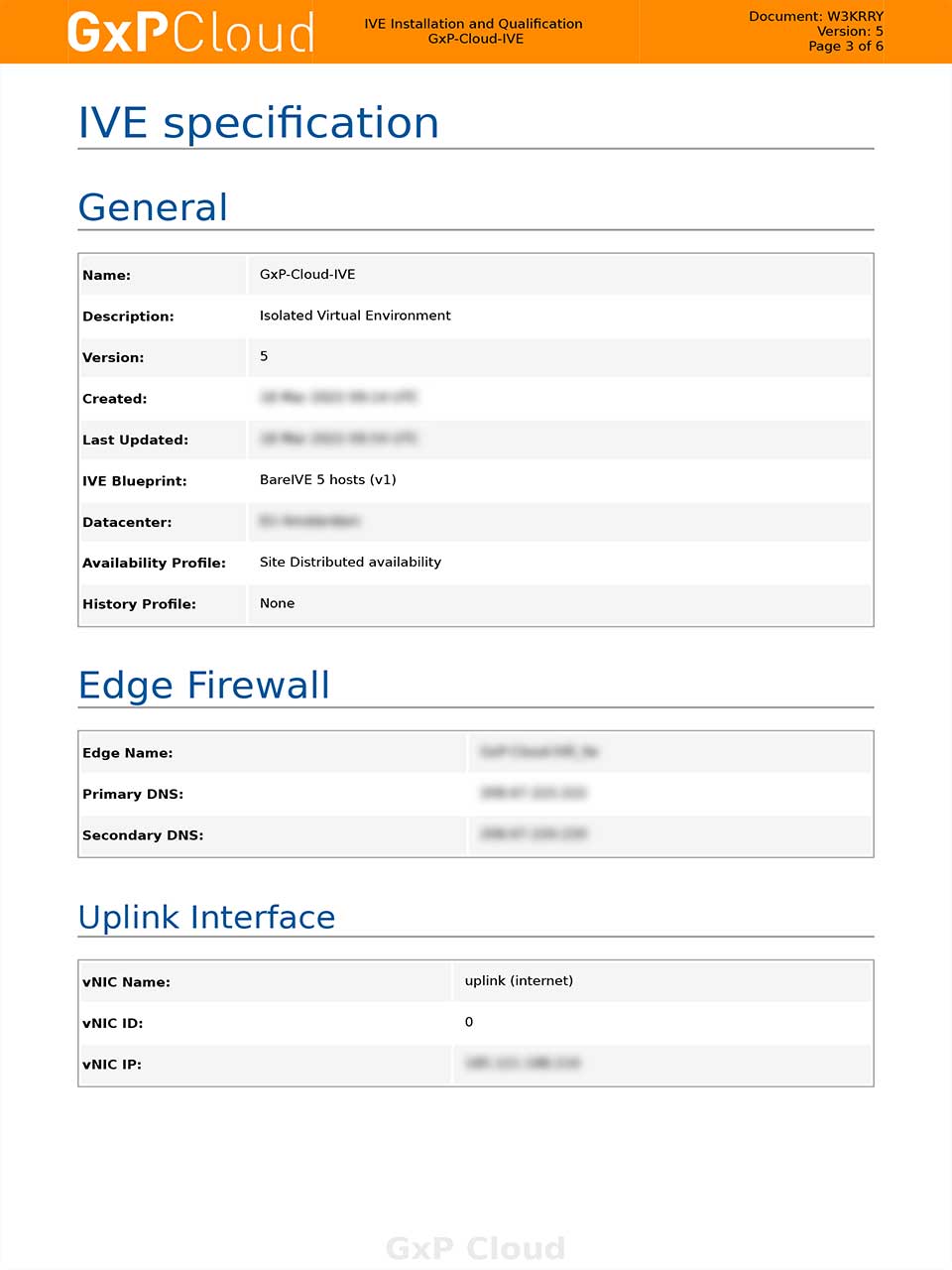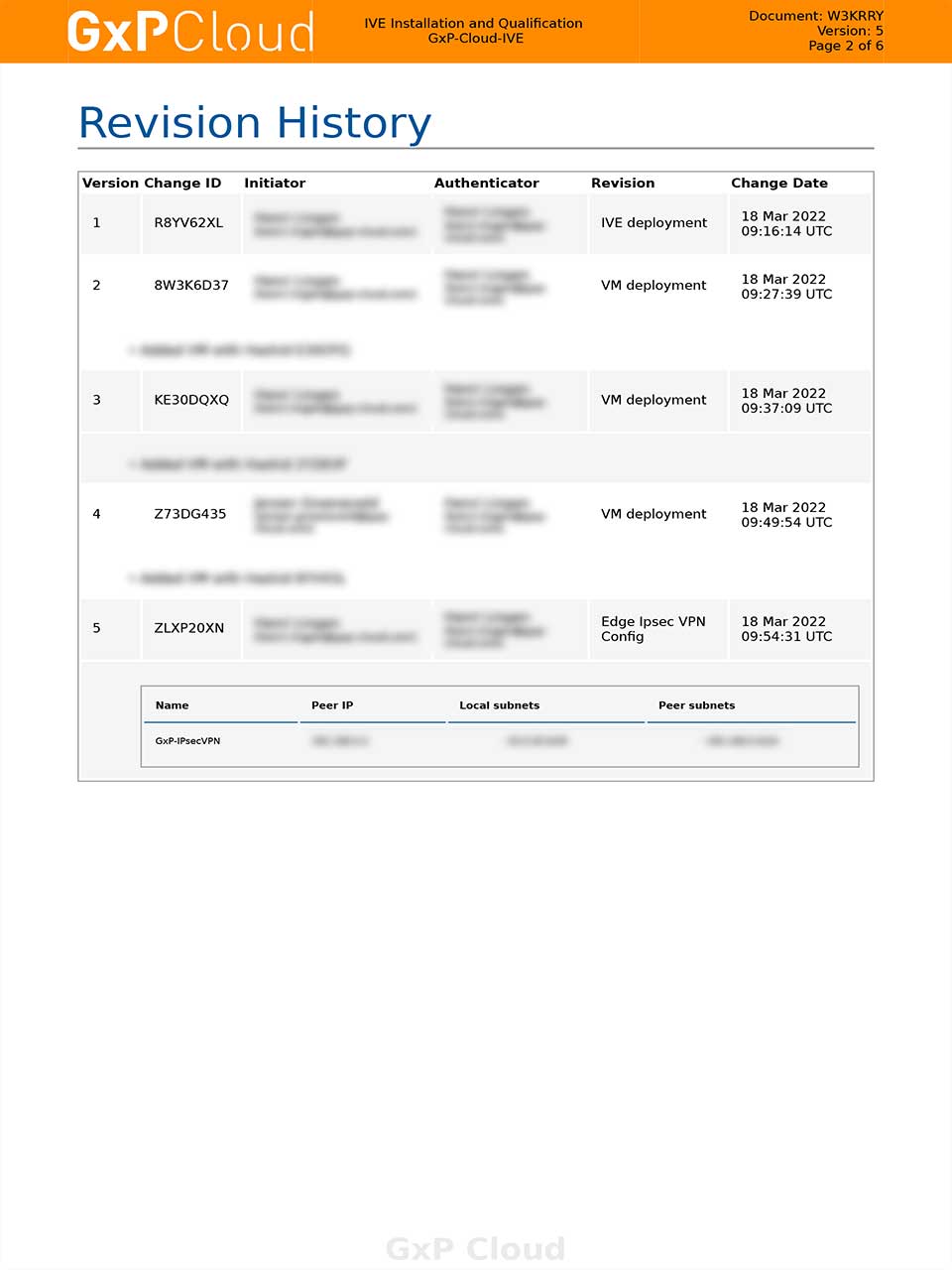 Managed Change Control
Ensure staying compliant with any new changes to existing infrastructure.
With a managed change control process in place you can determine and evaluate the impact of changes before approving the proposed technical changes.
This ensures changes to your infrastructure are introduced in a controlled and coordinated manner. Reducing the possibility of encountering errors or making critical changes.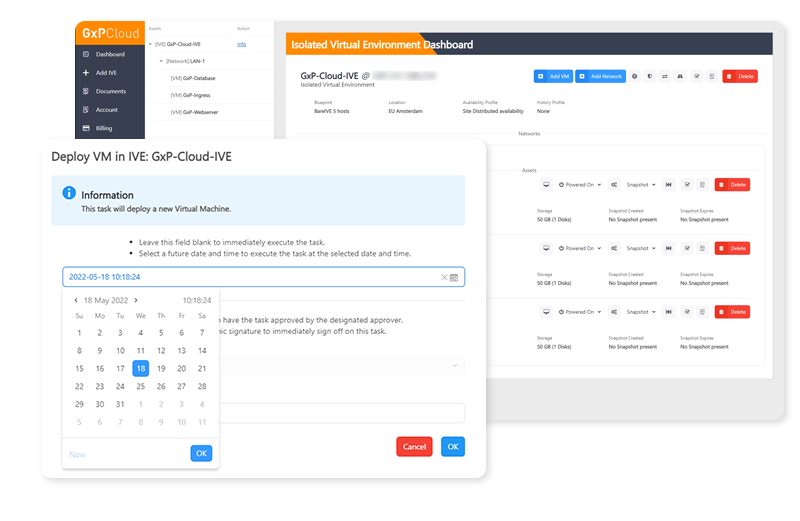 On demand self service
With GxP-Cloud you master your own cloud infrastructure. Need to switch on or deploy additional server(s), add processing power, increase storage capacity or change back-up and availability profiles? All of this you can do yourself, how you need it when you need it.
This true on demand self service is offered to you by GxP-Cloud.
GxP compliant with a competitive advantage
Start reducing your costs, increasing revenue opportunities and providing advanced services to your customers with GxP-Cloud.
Got a specific question?
Do you want to know more about our Out-of-the-box GxP compliance with built in automated reporting? Or do you have specific requirements that you prefer to discuss?
We provide free 1-on-1 sessions with one of our experts where you can share your questions.